Concrete Answers Series for Architects, Engineers and Developers |
Click here for more answers
Concrete Paths
Concrete is Versatile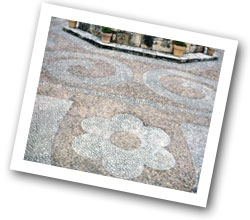 Whether colored, stamped, exposed aggregate or traditional, plain, concrete is chosen, today's concrete bike paths and recreational trails can be designed to complement and enhance the beauty and unique personality of any area and fit any budget. In addition, a broom or burlap drag finish can easily be installed on concrete paths or trails to provide safe, slip-resistant surfaces for bikers and pedestrians.
Choose concrete as the path you can rely on. Looking at the big picture, nothing looks as good. Minimal maintenance, versatility, and durability all make concrete the cost-effective way to go.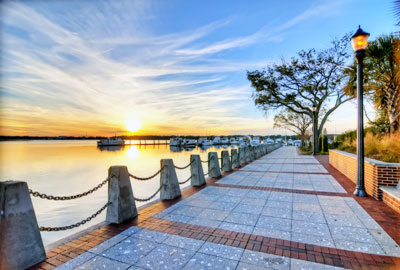 All good reasons that concrete has also been the building material of choice in landscaping for heavily-used urban and garden paths, footpaths in country parks, rural trails and other recreation areas, and riverside paths.